Venetian Latticino Lace Oil Lamp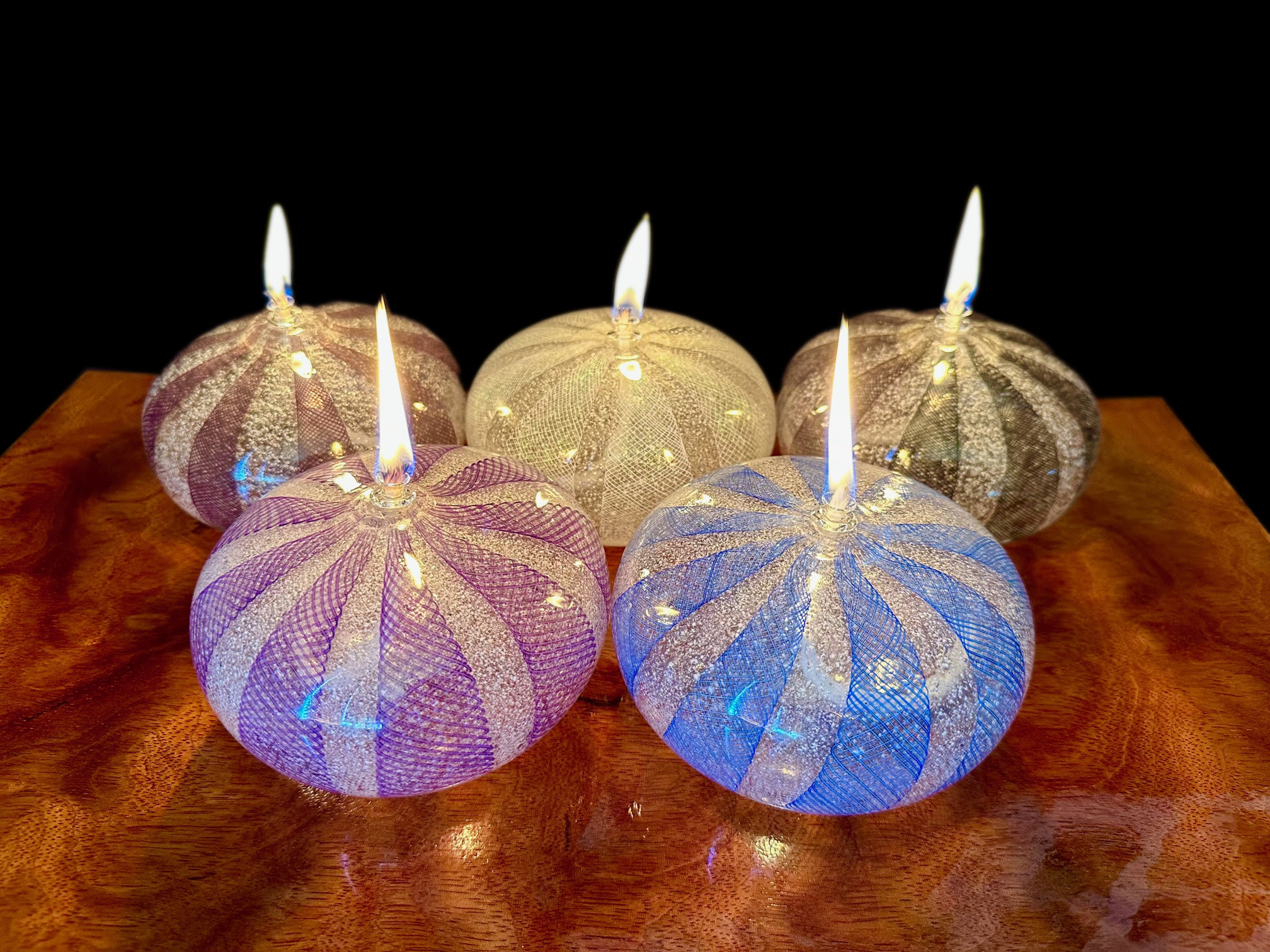 Venetian Latticino Lace Oil Lamp

The Venetian Latticino Lace Oil Lamps are truly, Timelessly Beautiful. We're honoring an exquisite technique of stretching and twisting glass into an elegant lace weave used in Venice and Murano since the early 1500's. In Italy, the technique is referred to as Zanfirico. In the US, we refer to the technique as Latticino.
The Lamps are created with 5 layers. They look very delicate, but are very durable. The second layer is your Loved Ones' ashes, and the fourth layer consists of 9 sections of glass Latticino Lace. The first, third and fifth are layers of clear glass. Just like the Hearts, Orbs and Starfish, your Loved Ones' ashes create small bubbles we've nicknamed "Spirit Bubbles."
We imagine turning off the lights, gazing into the flickering flame and treasuring the memories of your Loved Ones. The colors available are Sparkle, Blue, Purple, Dark Plum and Black. The Sparkle is created with the same gold and silver dichroic that we use in our Hearts, Orbs and Starfish. Just like the clear, gold, silver Hearts, Orbs and Starfish, the beautiful Oil Lamps look nearly pure white in some low lighting, green, blue and gold sparkles under brighter lights, and are most beautiful in complete darkness with only the flame flickering.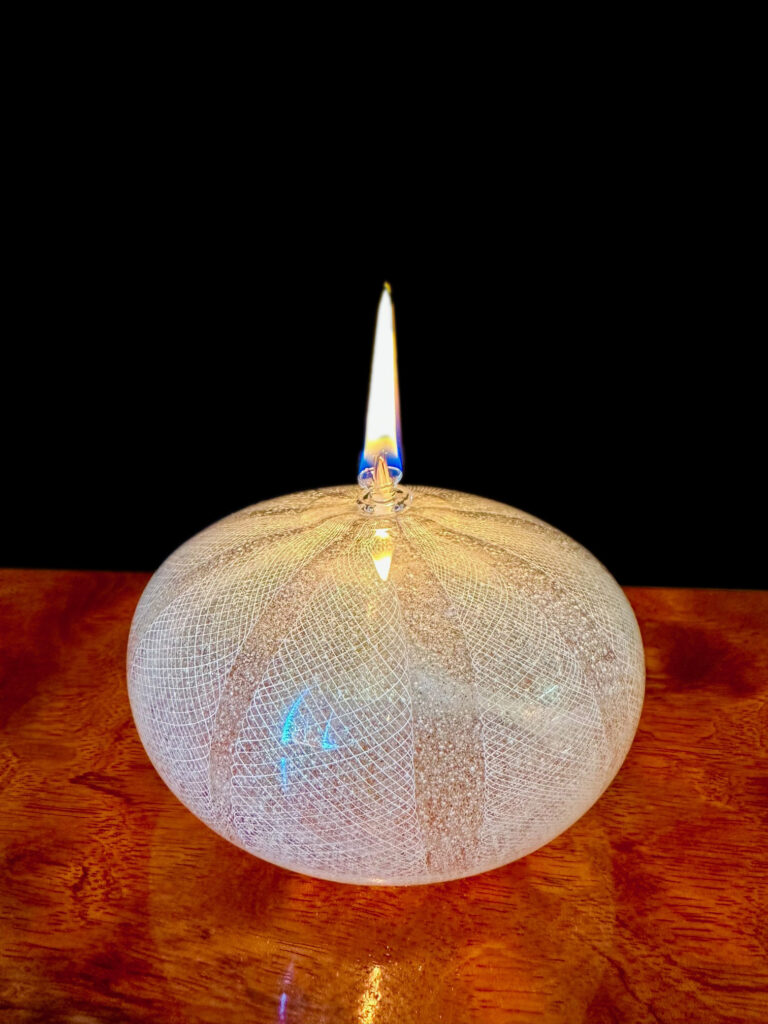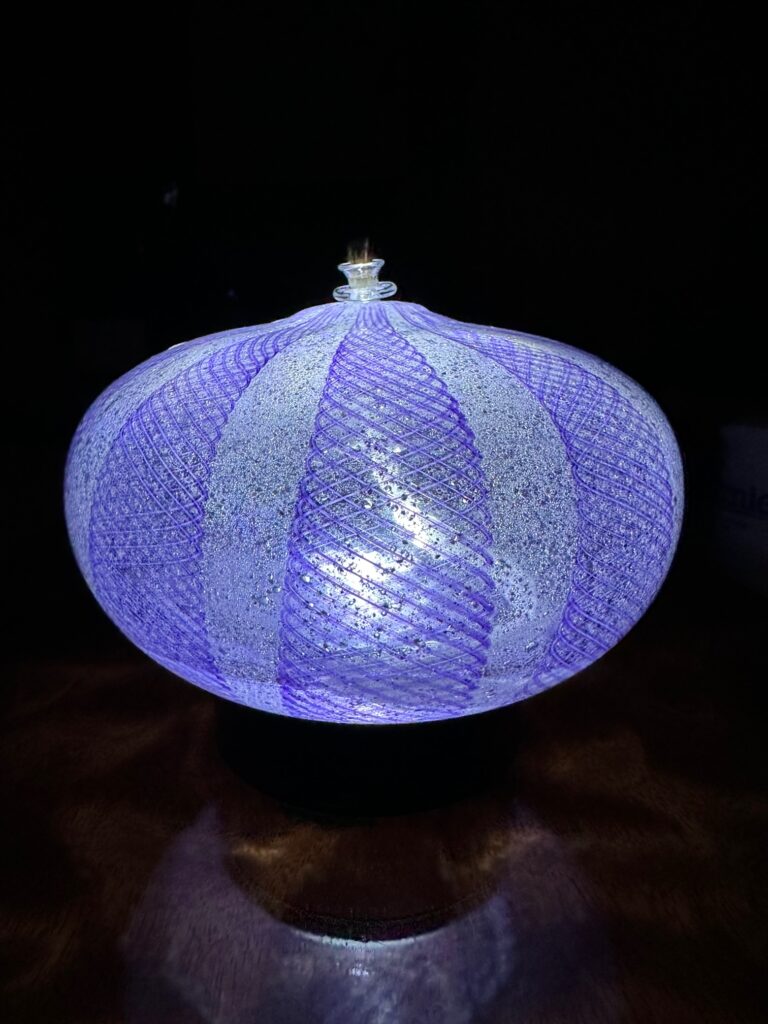 The Purple, Blue, Black and Dark Plum Venetian Latticino Lace Lamps are also very beautiful on lighted bases.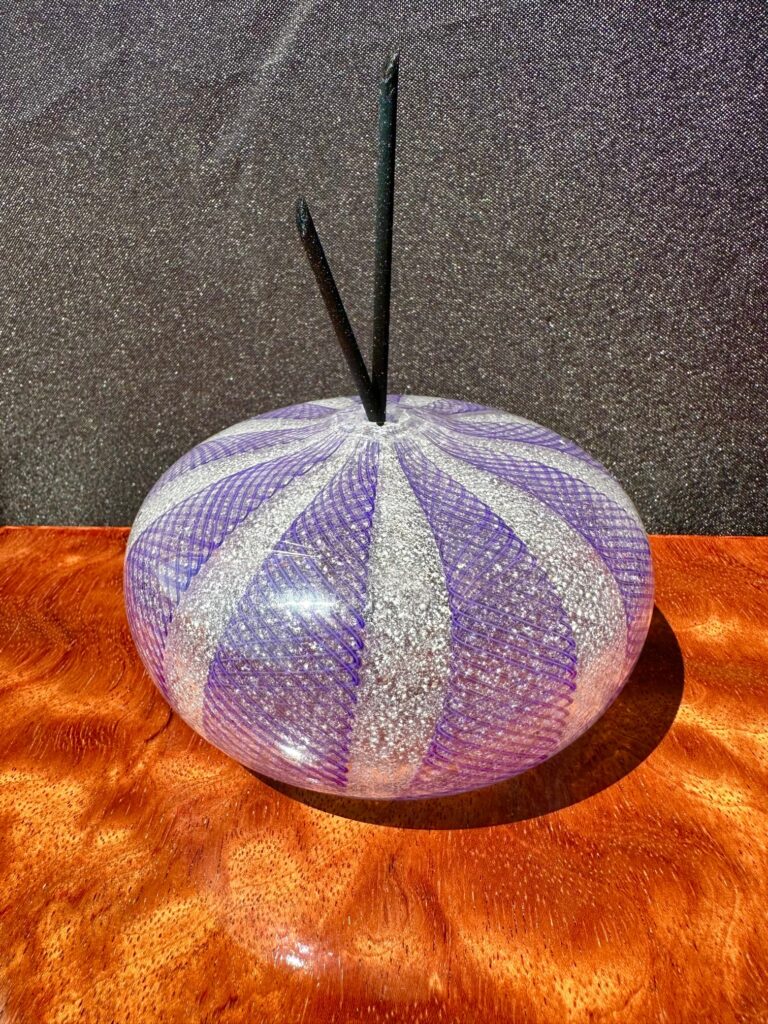 The Venetian Latticino Lace Oil Lamps can also be used as a perfume, cologne or scent diffuser.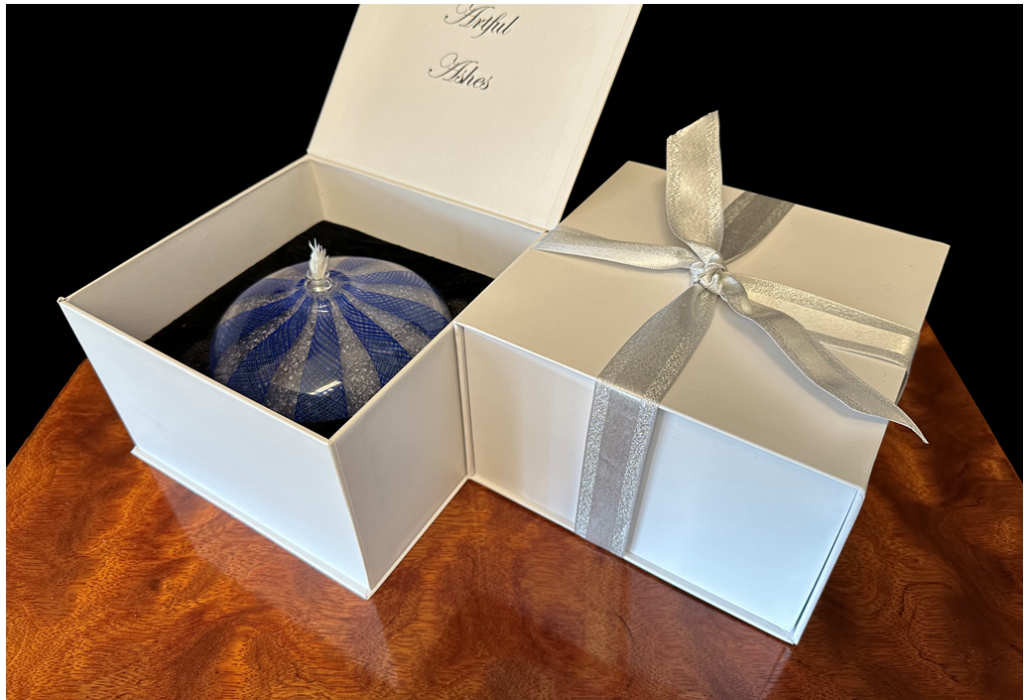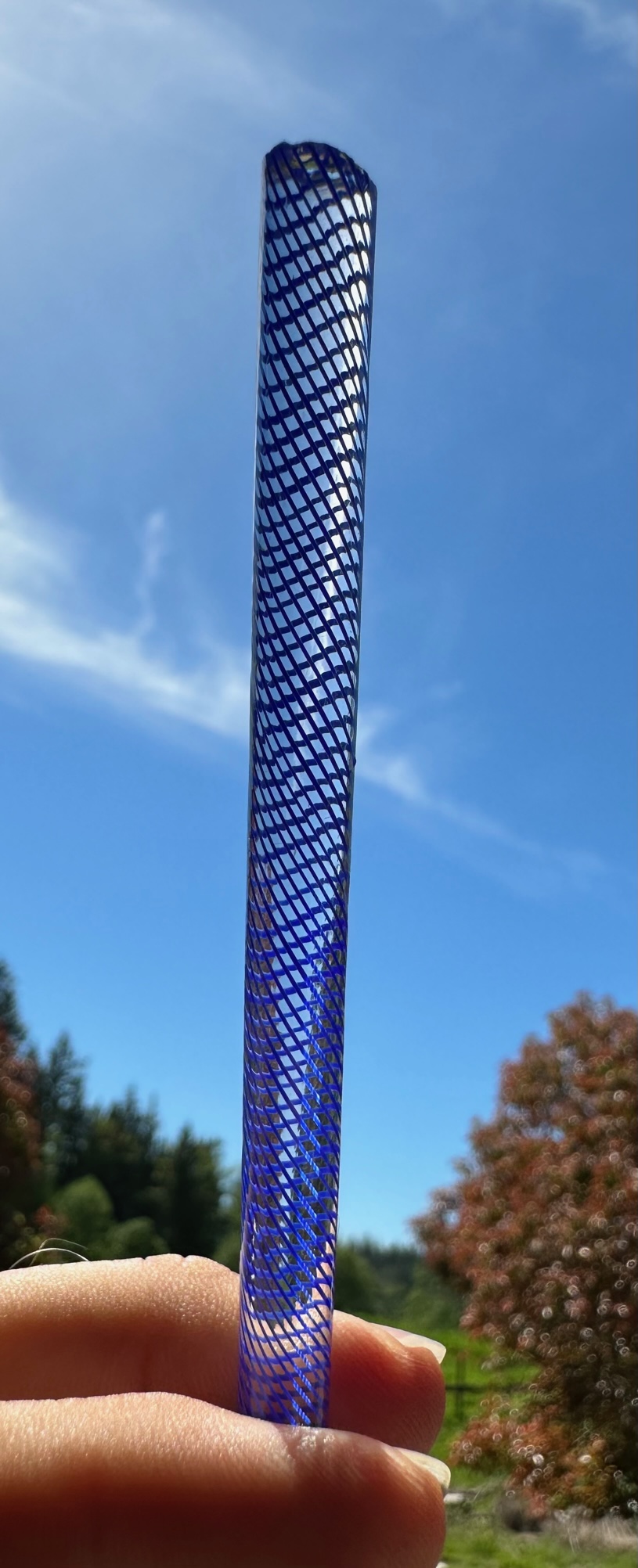 A single strand of Venetian Latticino Lace