Angel Wings Cremation Jewelry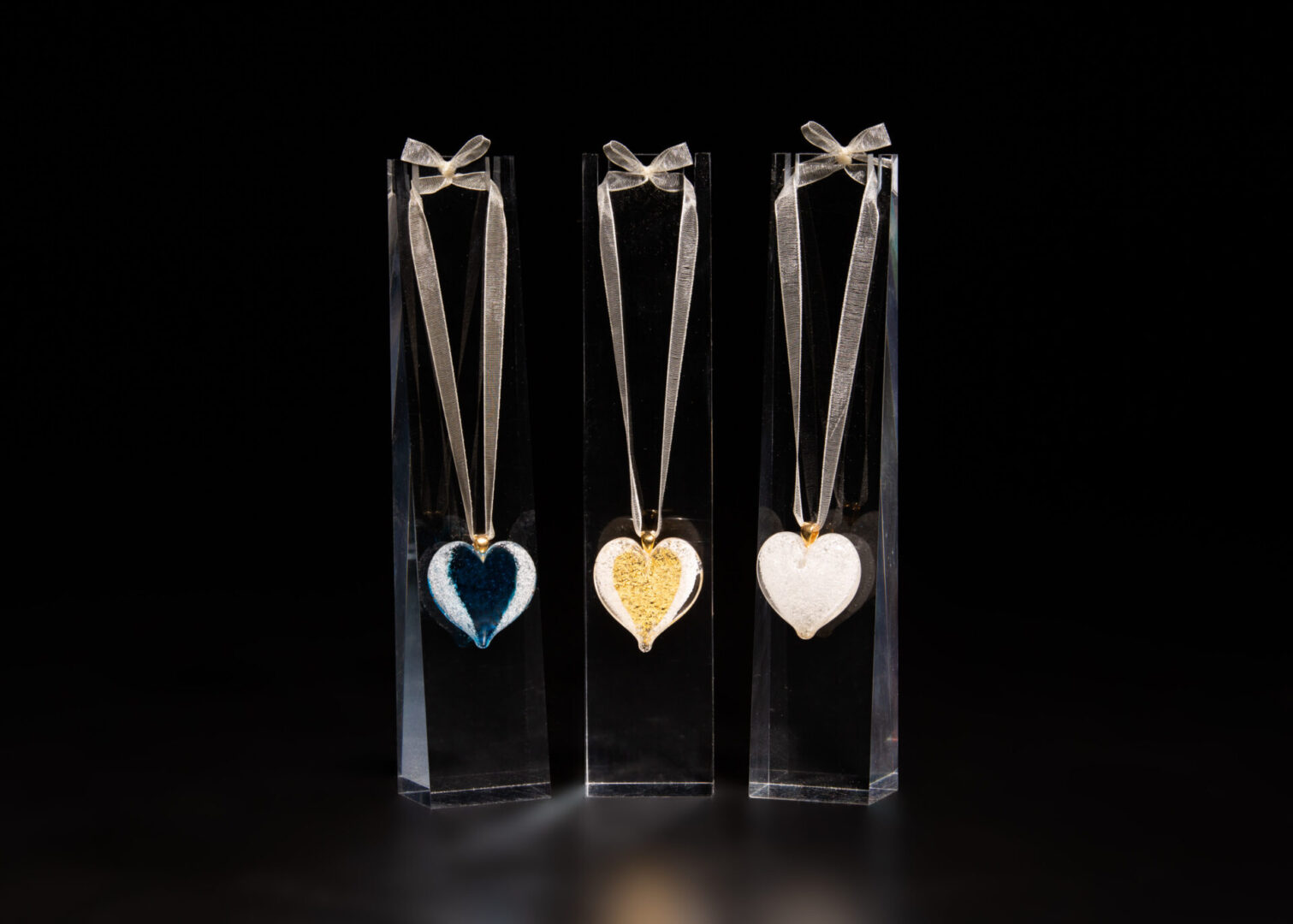 Bail attachments for Angel Wings pendants are available in either 24K gold plating or 18K white gold plating.
Angel Wings pendants come with a temporary ribbon. They will accommodate most chains up to 3mm.
The white you see are a thin layer of your loved ones ashes, sealed inside beautiful glass art forever.
We think with a little imagination your loved ones ashes resemble Angel Wings.
We would be very honored to create custom treasures for you.