Marshall, Sophia, Leslie, Giuliana, Gina, Lindsey, Greg, Christina, Justin, Minhi, Kayla and Carol.
Not pictured: Jesse, Eric and Bri
We would be very honored to create beautiful glass art memorials for you remembering your loved ones.
We're currently running about 6 weeks turnaround, working hard to get caught up ASAP. 
We understand that you may have questions or need assistance about this very important decision to memorialize your precious loved one's ashes. We are always ready to help. Please call or email with any questions you have about memorializing your loved one Greg, (206) 409-0337 or  Office (425)-295-4840 artfulashes@gmail.com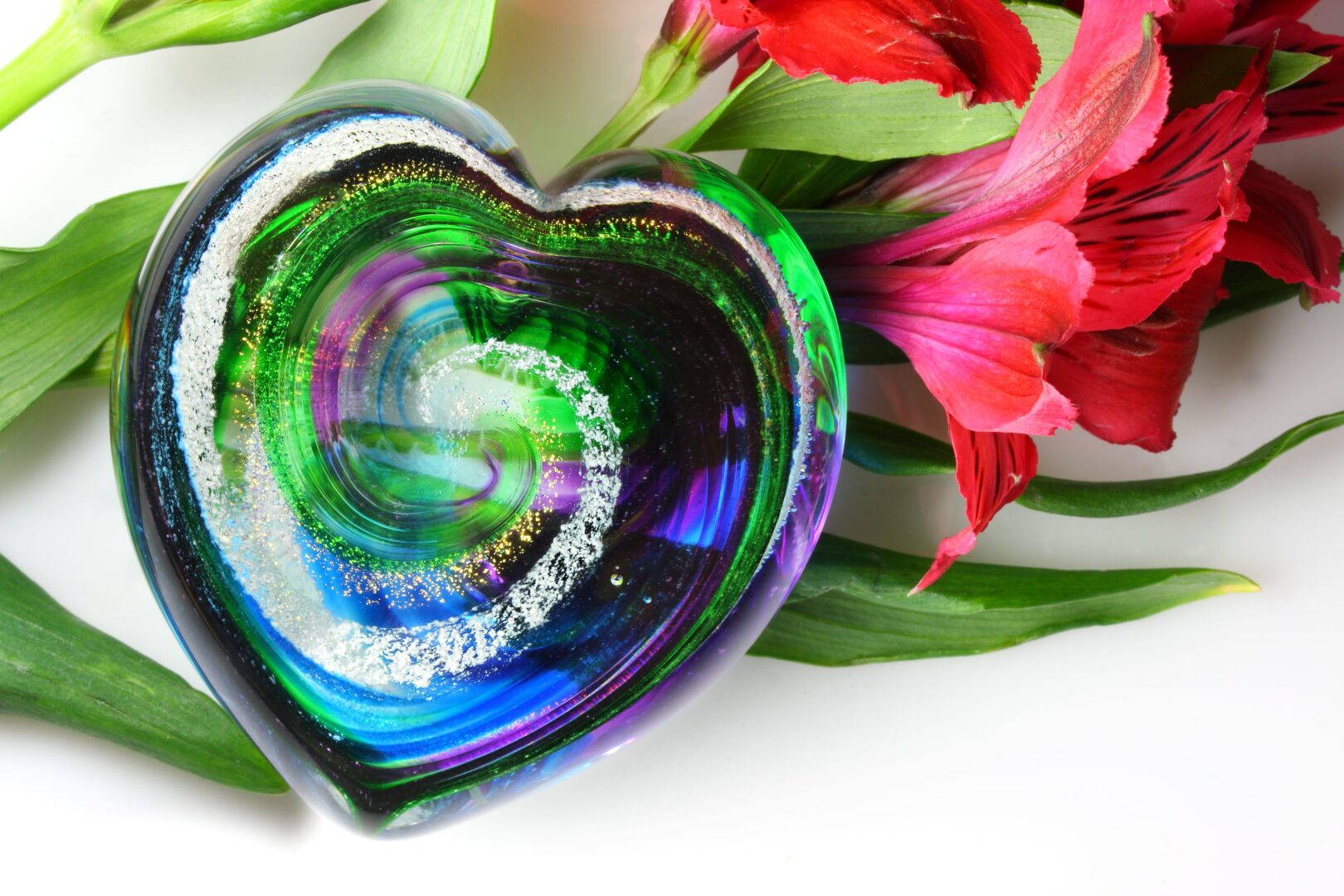 My grandma and grandpa "Together Forever"
Love Greg.
Artful Ashes - Receiving Your Loved Ones Ashes Only
P.O. BOX 17088
Seattle, WA 98127
Secured Post Office box to receive ashes. Please let us know in the notes box on the order form, the best way to contact you when your ashes arrive safely.
Please call Christina (425) 802-5717 to make an appointment to meet us at the office to drop off ashes in person or view memorial samples. We will remove ashes from the urn or box for you. We understand this part can be very difficult for most. Also contact Christina to setup a reservation to view your memorial's creation in person.
Questions about Artful Ashes
Please call us at (206) 409-0337 or email at artfulashes@gmail.com
We would be very honored to create a custom memorial for you. Our only hope is that the memorials help you heal.
Greg and Christina Dale - Founders
We include a 90 day, complete money back guarantee.